Theme of last year
Transition of Tactics - shifting worlds, evolving customers
9th of March 2021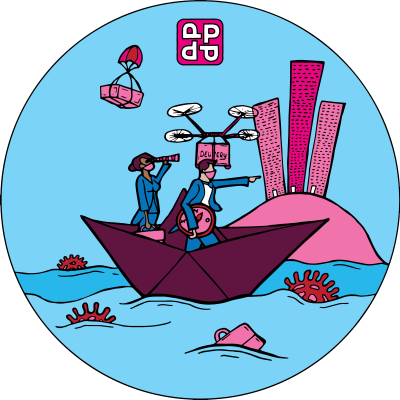 In the ever-changing world of marketing, the customer is evolving all the time. Whilst COVID-19 is raging around the globe customer preferences change and trends are altering so rapidly that marketers are scrambling to keep up. Consumer behaviour, attitudes and habits are ever-evolving - and many of these new ways will continue to exist. In less than a year, the playing field of marketing drastically changed, leaving companies no other choice than reinventing themselves.
A new marketing landscape is arising that poses challenges but also brings plenty of new opportunities along. More than ever, marketeers have to formulate strategies from scratch based on forecasted customer behaviour. The long-term disruption forces companies to become more creative and open-minded. The trick is to gather in-depth information about the customer to fully understand their preferences. This brings along the perfect opportunity for companies to learn and integrate a customer-centric focus. 
How to stay connected with your customers while the whole world is socially distanced? Content-creating needs to become more creative and instead of focussing on quantity, quality should be central. Show the right message, through the right channel and at the right time. The online market accelerated at a pace we have never seen before, requiring companies to adapt their content rigorously. 
During the 32nd MARUG Conference on the 9th of March 2021, several ways in which companies can respond to the behaviour of the evolved customers such as personalisation, experimentation and strong content marketing strategies were discussed. A new situation calls for action! While taking action, companies need to put the customer at the heart of the organisation. Embrace the new situation and seize the opportunities it has created. In these uncertain times, one thing is certain: the corona crisis has brought on lasting changes and companies have to change their tactics with it.